Taro grows just fine in a garden like any other plant. In fact, it is one of the easiest to grow. No bugs attack it, and I've never had any disease problems. It loves water, of course, but can take a fair amount of drought.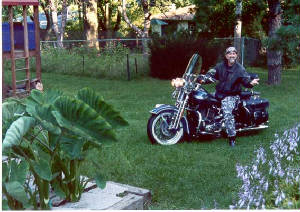 Here is a spring garden in Iowa. A few tricks:
The plants are fairly good sized. Taro would like to have a 6 month season, and will get bigger if you start bigger.
Carpet mulch. (I was going to leave for 2 months, and Mary "doesn't do weeds".)